After a bit of a hiatus (traveling, getting a new job, computer death, etc), my
Etsy shop
is open again! In addition to fabric and some ready-made accessories, I'm now listing some custom-made items; the first one to go up is a tucked 1860s petticoat like mine, which I love: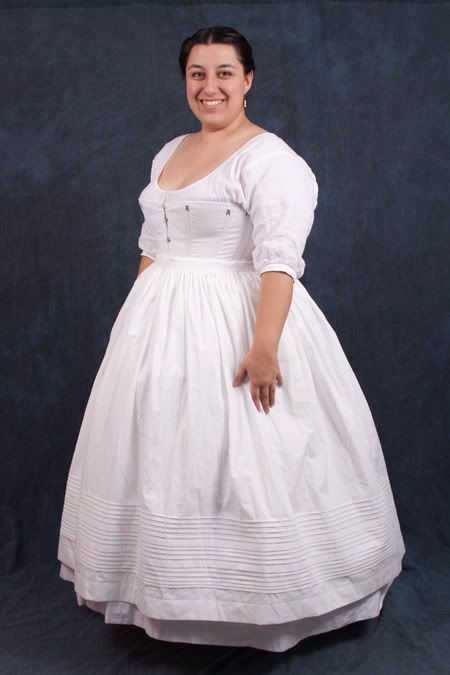 I'll be adding some more things in the next few days. Real life keeps slowin' me down, man! First my laptop died, then I remembered that I'm a grown-up and have to do things like taking out the trash and going to the grocery store...boring! I'm-a keep working on it, though, so check back soon (like, hopefully tomorrow) for more cool stuff!
Edited to Add:
I've put up another listing, but more importantly I wanted to also let everyone know that my good pal Samantha at
The Couture Courtesan
is also taking commissions as soon as school is over, which is in just a couple weeks now...and her handwork on delicate fabrics is
unreal
. If you're interested in a super-fancy cap, apron, or something like it, you should hop on that as soon as possible. Obviously I don't have the money (why do you think I'm Etsy-ing?) but I know if I did she'd be the first person I'd pay for a really nice bit of fluff to put on my head.