So, now that I've started clearing out my closet, I can't seem to stop. I find getting rid of things to be a little bit addictive. So there are more dresses going (hopefully) out the door, and you guys get first crack at them before I put them on Etsy or take them to K-zoo. Prices don't include shipping, but that would be the actual shipping cost to your location...or if you're going to be at K-zoo, we can meet up there. I'm also willing to meet up in or around the Grand Rapids/West Michigan area for pickup/dropoff. :)
First up: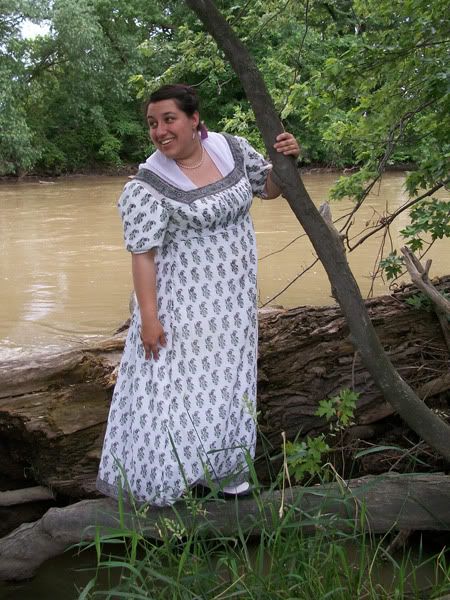 Block printed cotton voile with border print, unlined except for sleeves, which are lined in lightweight linen. Dorset thread buttons, hand-stitched buttonholes. Some machine construction, but all visible stitching is hand-done. This dress has been worn many times, and there may be some signs of wear. One of the buttonholes has been torn and mended. $80 + actual shipping cost to your location.
And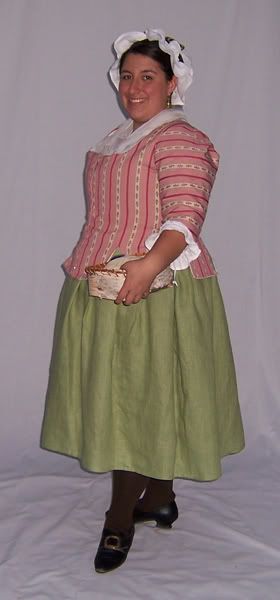 Jacket, 1770s French Caraco--JACKET ONLY
Cotton brocade, lined in heavy linen. Machine-sewn, with hand finishing visible. Center front overlaps and closes with pins, though you could add hooks & eyes for convenience. Worn maybe four times tops. $60 + actual shipping cost.
References: French Caraco from Vintage Textile, Late 18c jacket @ the Met Museum.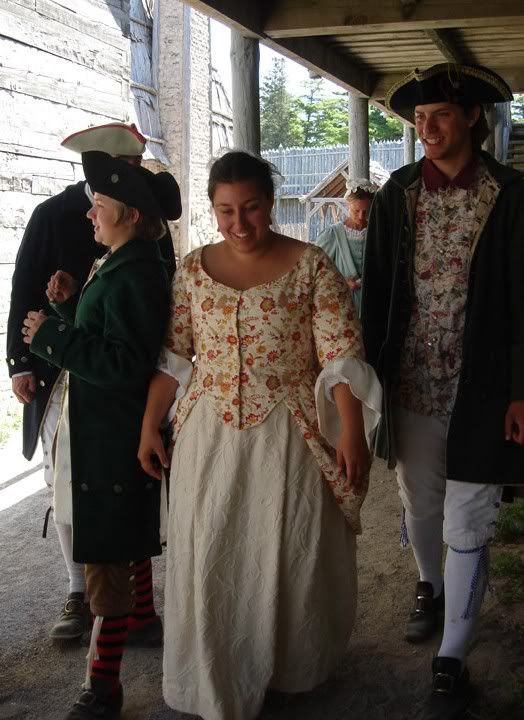 Gown and petticoat. Dress is cotton twill with an indienne-style print. Lined & interlined in cotton muslin with ribbon loops & ties inside to pull the skirt up. Petticoat is heavy cotton with allover crewel embroidery in wool. This does NOT include the red petticoat or the sleeve flounces. Machine sewn with hand finishing. Petticoat ties with waist tapes and bodice closes with skirt hooks & bars. Has been worn many times, but is in good repair, clean, and comfortable. $50 + shipping.
Measurements and contact info in the previous entry! Or feel free to comment if you want more info on anything. :)