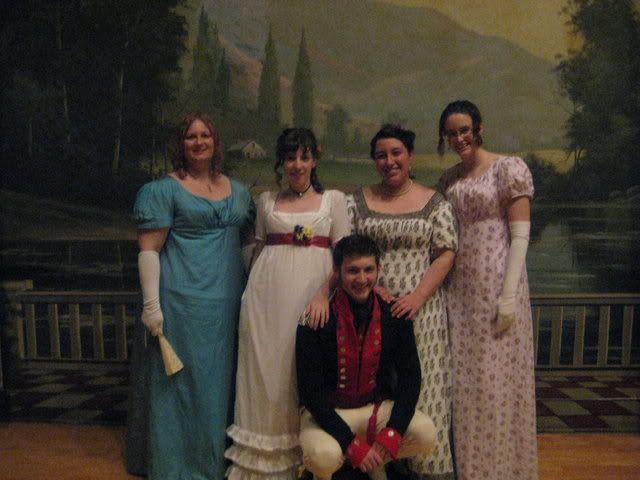 Saturday March 27, 2010
Lansing, Michigan

Last Saturday saw my friends and I once again at the Central United Methodist Church in downtown Lansing for yet another ball. This time, though, there was a distinct lack of hoopskirts--it was the fourth annual Regency Exhibition Ball, sponsored by
The Dressmaker's Shop
.
From left to right above: Krista,
Gwendolyn
,
Mike
, me, and Julie. Mike and Gwendolyn and I traveled together, as is our custom, to Mike's parents' house, where we spent the day getting ready for the ball. This included Mike finishing his ultimate pair of Regency pants, emergency washing of Gwendolyn's dress when it was discovered that her aging cat had appropriated it unbeknowst to her, and lots of time with the curling iron for anyone of the female persuasion.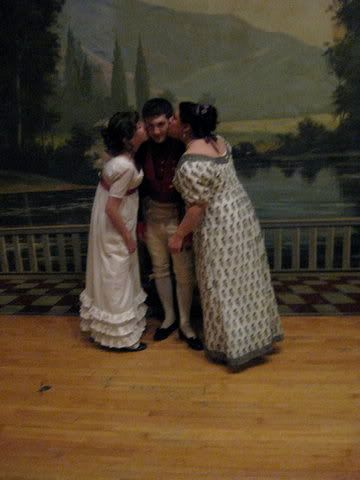 Pretty much an obligatory shot at trio events these days...
The ball was fun, as always, though I did find myself quoting Mrs. Jennings a la
Sense & Sensibility
(1995), "I do wish Lady Charteris would limit her invitation list...I do not know when I have been so warm!" But, it would seem that good times were had by all despite the lack of elbow room.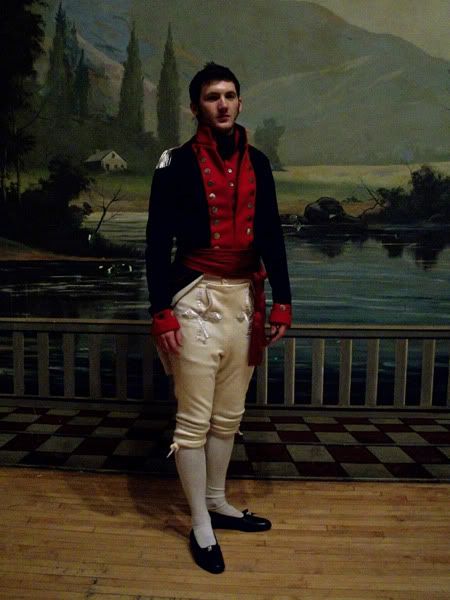 And, just because I love you guys, and I know you'll all appreciate this.