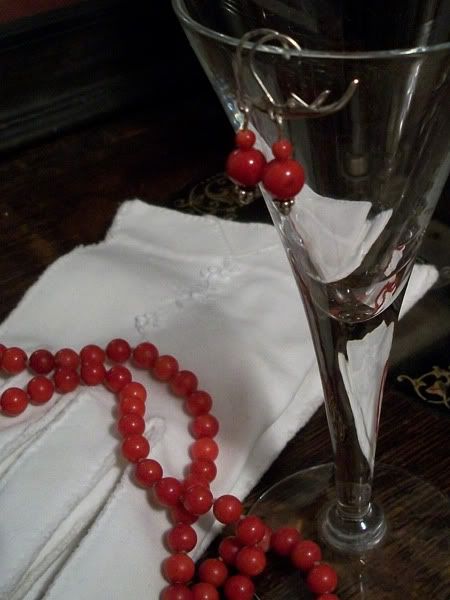 As my dear friend
Gwendolyn
often tells me, "accessories make an outfit." Above is pictured one of my favorites.
Inspired by
this portrait
, I wore my coral set to the River Raisin Battlefield Commemoration back in January. The necklace I've had and worn for years; the beads were a gift from my friend Marie. She sent me enough (from Canada--New France, if you will, which makes me geekily excited) for a necklace and then some, but until recently I hadn't done much with the rest of the beads. Most of them became another necklace (for a gift), but I still had a few left over. Add in a couple smaller beads and some silver findings, et voila! A set of matching earrings.

Gwendolyn, wearing the coral necklace and choosing sash colors.