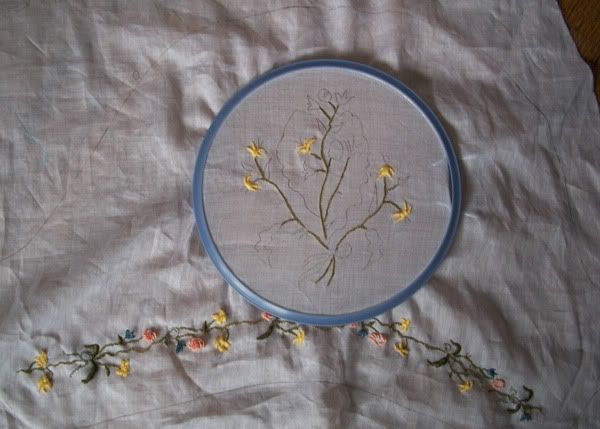 Right sleeve
Eventually, this will become an 1810 ballgown based on an example from Nancy Bradfield's
Costume in Detail
. I've only ever really embroidered
one other project
, so I'm as interested as the next person to see how this turns out!
Embroidery officially began on February 13, where I worked on it for most of the day at SewFest. I did a little more the next morning, and then brought it to work on Monday, since we had an in-service day. A little more last night, and here's the current state of it. I did not bring it with me to work today, since I'll be going to class and then swing dance after and didn't want to drag it around with me all day. But swing is over at 10, so I'll have an hour or two to spend on it tonight.
My goal is simple: Spend every free moment possible working on embroidery, and see how far I get.